Our top tips for finding the perfect sunglasses
It's been a fantastic summer so far with lots of warm days — and many of us are enjoying more time outdoors with family. And while sun cream is a must when it comes to protecting our children from sun, it's also important to think about their eye health.

Did you know that children are more at risk of UV damage to their eyes than adults? As a child's eyes are still maturing, they are less effective at filtering out harmful ultraviolet (UV) light. The skin surrounding their eyes is much more delicate — which can increase the damage of UV rays too. Thankfully, there's a simple way to protect your child's eyes: sunglasses!

Here are our top tips to keep in mind when looking for sunglasses.
Make sure they offer UV protection
Sunglasses aren't just for style! Aim for sunglasses that offer UV400 protection, which can filter out up to 90% of UVB and UVA rays.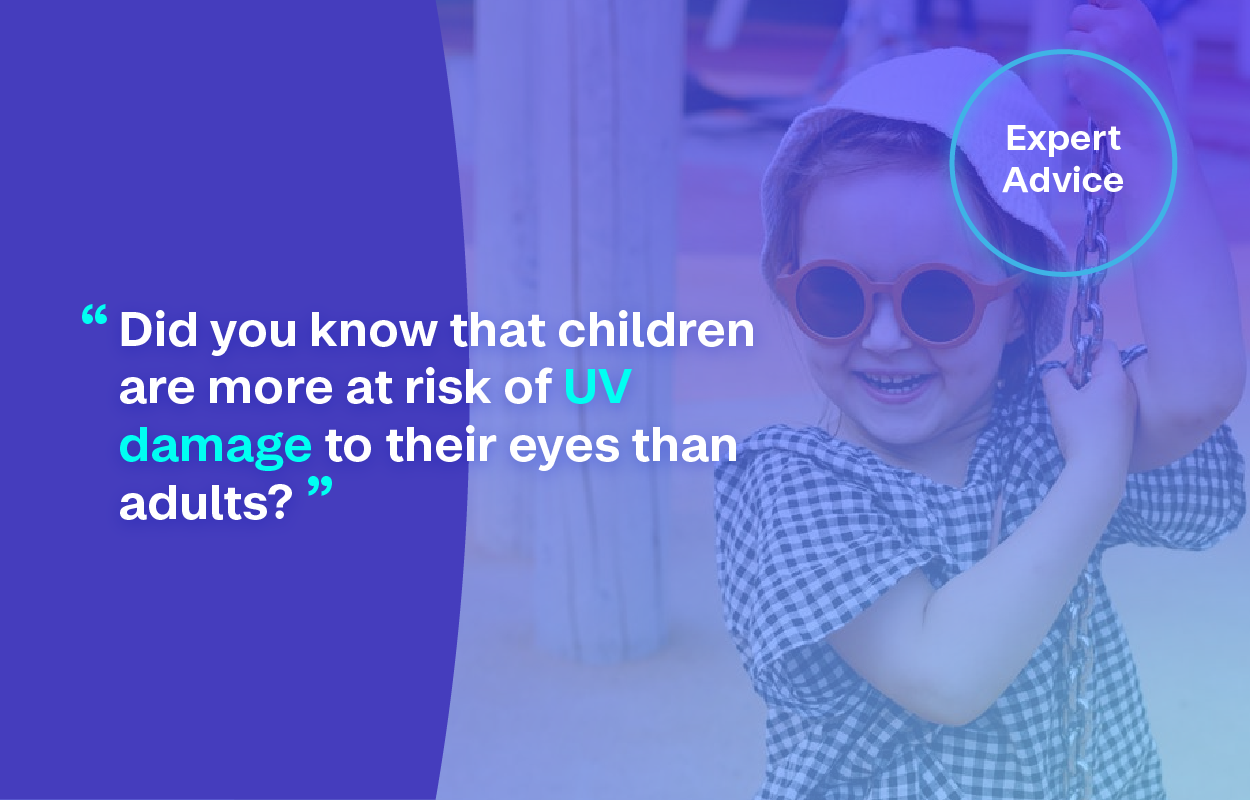 Look for frames that are large enough to cover the eyes that fit closely. It's important that they're comfortable too; experiencing any discomfort means that your child will be more reluctant to wear them!
Sports and playtime can damage sunglasses quickly. Choose frames that are durable enough to withstand a whole summer of activities and fun!
If your child is resistant to wearing sunglasses, it can help if they pick them out themselves. As long as they're durable, fit well and offer UV protection, we recommend letting them choose their new pair. It makes the process exciting — and they'll want to show off their new shades by wearing them!
Book an appointment at your local Pinder's branch to find your child's perfect sunglasses.